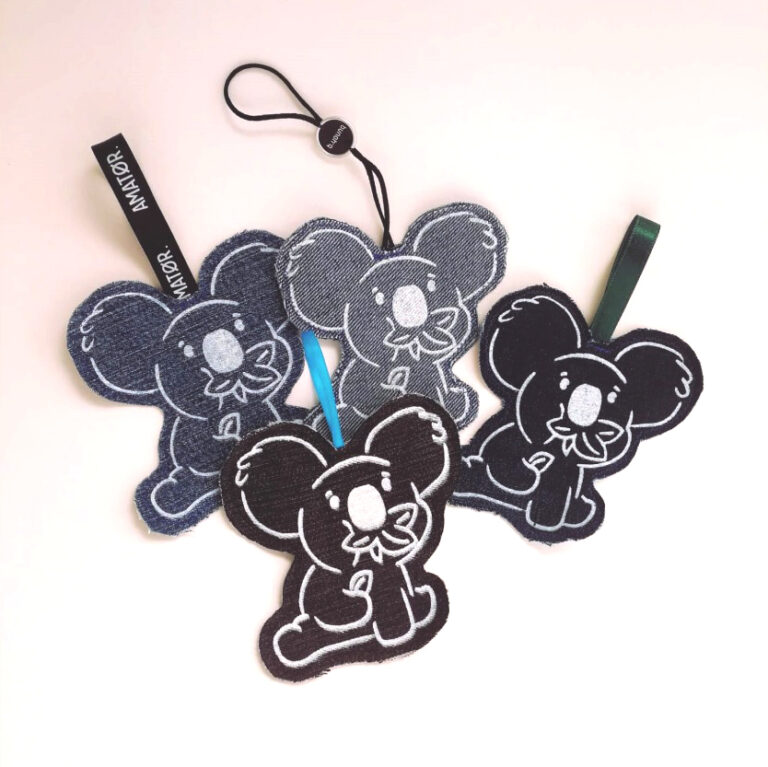 KOALA PATCH

PRICE: € 7,-
ONE OF A KIND

ALL THE KOALAS ARE SCREEN PRINTED BY HAND. AND MADE FROM THE LEFT OVER FABRICS OF OUR SEEFD STATEMENT PIECES. THE STATEMENT PIECES ARE MADE FROM THE CLOTHES THAT CAME IN AT OUR UPCYCLE CENTRE. THIS WAY WE GIVE ALL CLOTHES & FABRICS A SECOND OR EVEN THIRD LIFE ♻️💚💯.
EACH KOALA IS UNIQUE BECAUSE OF ALL THE DIFFERENT FABRICS WE WORKED WITH. 
ALL EARNINGS (MINUS THE SHIPPING COSTS) GO TO A GOOD CAUSE. YOU CAN READ ABOUT THE CAUSE TO WHICH YOU CONTRIBUTE  HERE.
SHIPPING COSTS ARE INCLUDED IN THE PRICE. 

BY PURCHASING A SEEFD PIECE, YOU ARE SUPPORTING:
 a reduction in textile pollution

 fair labor practices

 a sustainable (fashion) habit
€7.00
Op voorraad