IT'S TIME FOR A CHANGE

SEEFD is meant for the rebel within us who makes an impact, who experiences love and freedom in everything they do. 




You'll wear a SEEFD design if you want to be heard and seen. Because you have an important story to tell. An inspiring role to play. You are a modern activist who creatively uses all available resources to make a positive change in the world. To be the change in the world.



At SEEFD we save and screenprint pre loved clothes. We do this in collaboration with the first upcycle centrum in Europe.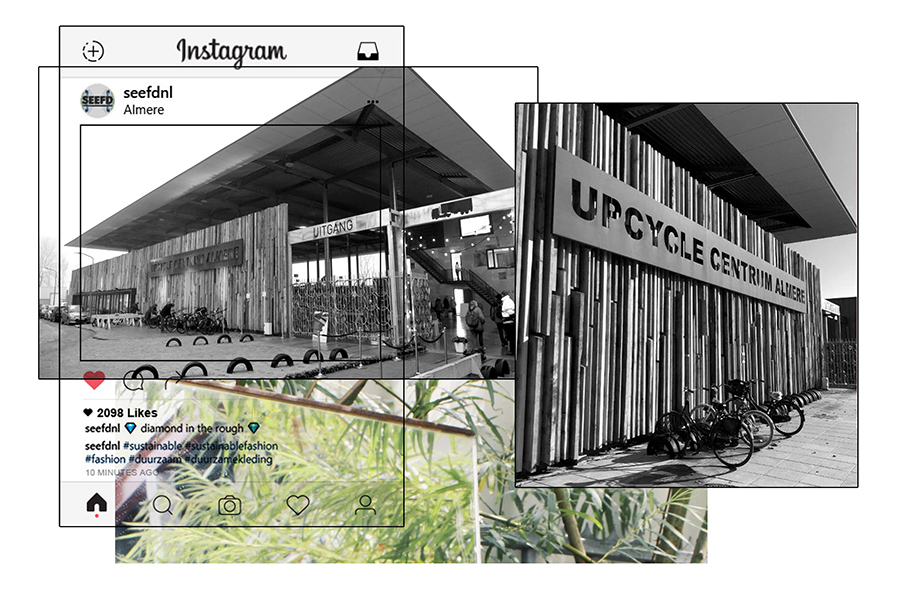 Each SEEFD piece is a hand picked canvas that gets the SEEFD signature look to 
become a work of Art with a message. 

From the careful selection of the perfect piece, to our signature SEEFD approach by an artist hand, every SEEFD garment undergoes a special and detailed production process that ensures a one of a kind SEEFD design.

Creating

 exclusive items designed to celebrate uniqueness and diversity. 

Meant to inspire you to be happy with who you are. Dare you to express more and show more of yourself. To help you remember that your imperfections are what makes you unique and interesting. To empower you to tell your story, and to speak for those who have no voice.

Clothing with a past becomes a canvas for Art, inspiration and statement.




DID YOU KNOW?

That by extending the average lifespan of your clothes, by just three months of active use per item, it would lead to a 5-10% reduction in each of our carbon, water and waste footprints? Awesome right!?

Now we can only imagine the impact we create with

SEEFD

but it can't be anything short of awesome 🤯


"WE CAN NO LONGER AFFORD TO LIVE IN A WORLD WHERE OUR CLOTHES DESTROY THE ENVIRONMENT".

OMG this again!?
Nope. Because you are already making that change, right!?

Instead, let's talk about the rebel within who cannot help but to take action. Who not only wants to tell what he or she stands for but also wants to show it. Let's talk about the search. About falling down and getting back up again. About the gritty chaos that makes life so beautiful.
LISTEN TO THE BEAUTIFUL STORIES ABOUT OUR LOVE FOR LIFE AND HOW WE EXPRESS THAT LOVE THROUGH THE CLOTHES WE WEAR.




BE REBELLIOUS:

let your clothes speak for you. Fall in love with them. Wear them longer, repair them. Make them a part of you and transcend your story on to them. Your voice, your actions your personal impact with which you make the difference.